Your Gibsonton Auto Accident Lawyer
Need a Gibsonton auto accident lawyer? David A. Papa has over 20 years of experience in the area helping families get the settlement they need, and he can help you.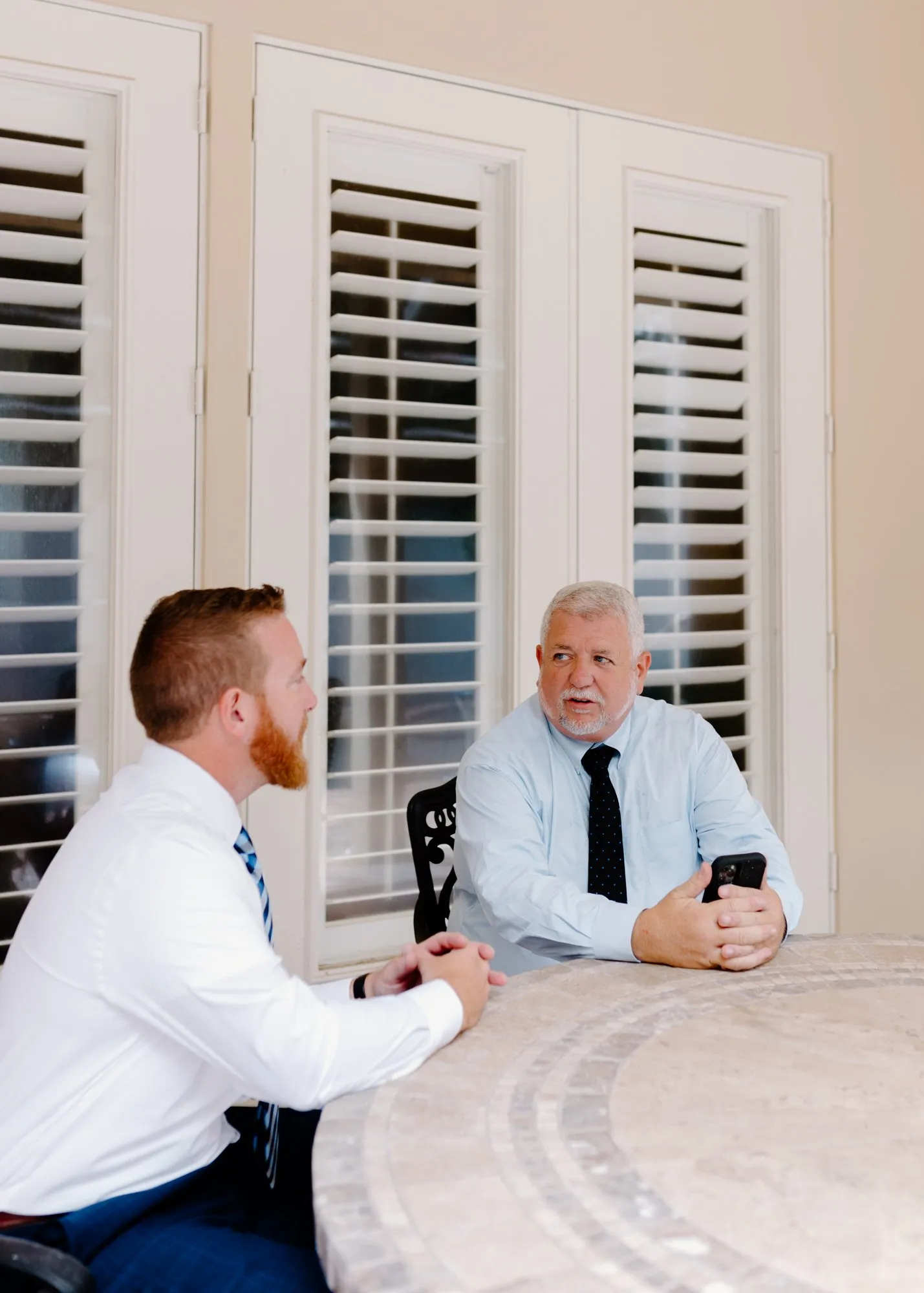 Guiding You Through the Aftermath
Car accidents can leave you shaken and unsure about the future. In these uncertain times, it helps to have a lawyer that is on your side and can guide you through the aftermath. Gibsonton auto accident lawyer David A. Papa can help get the most out of your insurance settlement after your accident, so you don't have to worry about what comes next. At Papa Injury Law, we provide the best legal care, so you know you're covered.
At the scene of the accident, it's normal to feel overwhelmed and unsure of what to do next. If you're struggling with your next steps, we can help you. To protect yourself and make sure you have everything you need for your insurance claim, we recommend you do the following:
Get Medical Attention
If anyone is injured on the scene, your first step is to seek medical attention. Even if you or someone else only has a small injury, you'll want to document the treatment so you can include it in your insurance claim.
Report To Your Insurance Company
Your car insurance company covers your injuries and car damages, so you'll want to let them know about your accident as soon as you can.
Call The Police If Needed
If the accident was severe, you don't know who's at fault, or someone was injured, you should call the police. When they arrive on the scene, also ask for their names, badge numbers, and the case number on the report to support your claim later.
Record The Damages And The Location
Take photos and videos of the interior and exterior of both cars, the road conditions, location, weather, and any injuries you or anyone else may have. These records will be evidence when you are negotiating your insurance claim.
Contact A Lawyer
Before you call your insurance company or the police, you'll want to call your Gibsonton auto accident lawyer. They will guide your next steps by advising you on what you should and shouldn't say to your insurance company, the police, and the other driver.
Safely Tow Away Your Car
If you can't drive your car, you need to call a tow truck to take it to an auto repair shop. Also record the driver's information and the towing cost as well.
What you don't do after an auto accident is just as important as what you should do. To learn more about what you should and shouldn't do at the scene of an accident, check out our Car Accident Tips.
How Your Insurance Company Swindles You
After your car accident, you may be turning to your insurance company to help you cover your bills, and they will, up to a point. As a for-profit business, your insurance company is more interested in saving money, even if that's at the expense of your settlement. To increase their profit, they might try one of the following.
Deny Your Claim:
Even if your claim is completely reasonable, your insurance company might deny it to pressure you into settling for a lower offer. If they do this, your lawyer can file a complaint, and if they are found guilty of acting in bad faith, you might receive punitive damages.
Offer Less Money:
After a car accident, insurance companies often offer low amounts hoping you are overwhelmed and desperate enough to accept them without renegotiating. These offers may cover some of your bills but not all of them. An experienced lawyer, like Gibsonton auto accident lawyer David A. Papa, is aware of this tactic and will be able to negotiate for more on your behalf.
Cause and Effect:
Their negligence directly caused you to suffer from injury and damages.
Raise Your Rates:
In Florida, insurance companies are not allowed to raise a driver's rates simply because they are in an accident. However, that does not apply if you are at fault. After a car accident, it helps to have a lawyer on your side who can prove who the guilty party is and protect you from higher rates.
Get the
Most

Out of Your Settlement
Covering You Now and in the Future
When you are filing for your insurance claim, you may be thinking about the bills you have to pay now, but your lawyer is thinking about the bills you have to pay later too.
When your David A. Papa is negotiating your offer, he'll make sure to include these expenses so you are covered now and in the future
Supporting Your Claim
When you file for an insurance claim, you'll need to prove that your claim is justified. To do this, you have to meet the burden of proof. This includes:
Duty of Care: The driver who is at-fault had a responsibility to prevent an accident and avoid injuries.
Duty Violation: The at-fault driver did not fulfill their duty of care, which resulted in injuries and damages.
Cause and Effect: Their negligence directly caused you to suffer from injury and damages.
You Suffered Damages: Because of the accident, you lost wages, have increased medical expenses, damage to your car, and more.
As a Gibsonton auto accident lawyer, David A. Papa has had to prove many insurance claims, so he can prove yours too. With over 20 years of personal injury law experience, he's familiar with this criteria, and he will provide the evidence your insurance company needs to get you the settlement you deserve.
Protecting You From Mistakes
Everyone makes mistakes, especially when they feel overwhelmed. That's why it's understandable if you say the wrong thing to someone at the scene. However, if you have David A. Papa on your side, he can prevent you from talking to the wrong people or saying the wrong thing so it doesn't affect you or your settlement later.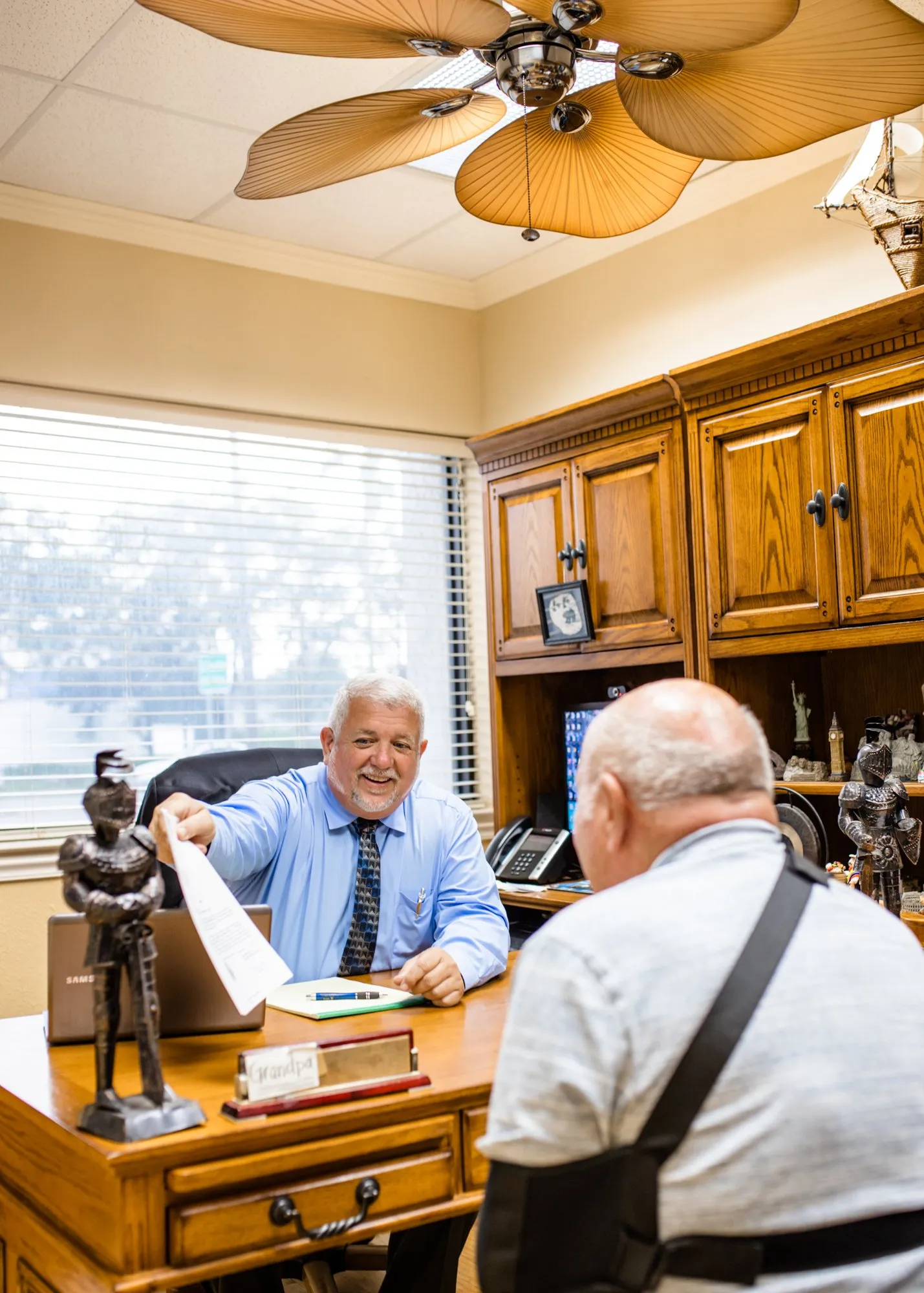 The Gibsonton Auto Accident Lawyer for You
David A. Papa has helped hundreds of families in the Gibsonton area with their insurance claims after their car accidents, and he can help you too. He's dedicated to providing the best legal care for every one of his clients by being available to them 24/7 and by not charging them until after he wins their case. At Papa Injury Law, we fight for our clients, even taking their cases to court if that means the best outcome for them. From our family to yours, we will get you the support you need.